AWS Console Menu Shortcuts Tip
Learn about the shortcuts menu tray at the top of the AWS Console. Jam in as many shortcuts as you can 🎉

Presentation: AWS Console Menu Shortcuts Tip
---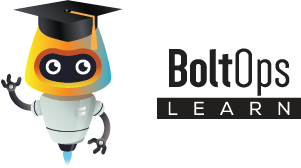 Tutorials to help your journey in the DevOps and Infrastructure-as-Code world.
The best way to learn is by doing. You retain information better when to do. BoltOps Learn videos helps you learn how to build actual things. You'll thank yourself.
Thanks for reading this far. If you found this article useful, I'd really appreciate it if you share this article so others can find it too! Thanks 😁 Also follow me on Twitter.
Got questions? Check out BoltOps.