Virtues of Great Programmers: Diligence, Patience, Humility
Many years ago when I first got into web programming, I read a lot of Perl books and remember reading Larry Wall's Camel book. In it, he says that the virtues of a great programmer are: "laziness, impatience, and hubris". I ran into it again in this RTFM? How to write a manual worth reading post by Rikki Endsley. I have heard programmers reference this, or some form of it, over the years. You probably have heard: "A good programmer is a lazy one." I knew that Larry was facetious, but I thought it is funny some people did not. Larry Wall had to post a video to explains that he was joking.
He mentions that in the Japanese translation of his book, the editors put "This is a joke" in parenthesis next to the "laziness, impatience, and hubris" statement.
What the statement meant is that a good programmer has: diligence, patience, and humility.
laziness = diligence
impatience = patience
hubris = humility
---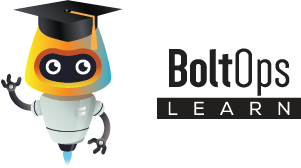 Tutorials to help your journey in the DevOps and Infrastructure-as-Code world.
The best way to learn is by doing. You retain information better when to do. BoltOps Learn videos helps you learn how to build actual things. You'll thank yourself.
Thanks for reading this far. If you found this article useful, I'd really appreciate it if you share this article so others can find it too! Thanks 😁 Also follow me on Twitter.
Got questions? Check out BoltOps.